Discover what eyewear can be found while at your eye exam?
Our optometry practice is not only equipped with state-of-the-art technology & specialty testing equipment so our eye doctor can detect, diagnose and treat many of the most common eye conditions at the earliest stages, but our line of designer eyewear can't be beat! Our optical section carries a vast array of brand name glasses as well as trending styles that you'll find nowhere else.
Check Out Our Current Promo!
Everyone is great! Theresa, Diann, Victoria, Dr. Phil, Julie. They were kind and thorough - I've never had this level of care for my vision. Keep up the great work!...
-
Catherine D., July 2019
Read More
The Very Best in Eyewear!
We run comprehensive eye exams, starting with simple ones like reading an eye chart on the wall, to some more advanced evaluations like using our high powered lenses to examine the inner tissues at the back of the eye.
During a complete eye exam your eye doctor will:
Determine whether you need a prescription for eyeglasses or contact lenses
Examine your eyes for common eye diseases
Evaluate how your eyes work together as a team
Evaluate your eyes as an indicator of your overall health..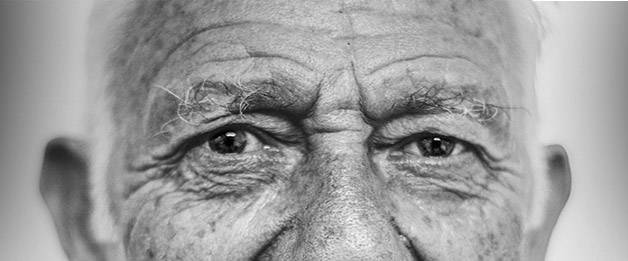 Your Eye Health
Eye problems can range from mild to severe. Some are chronic, while others may resolve on their own. We tell our patients that if your eyes don't look healthy, feel good or see well, book an eye exam as soon as possible.
Here are some of the more common health problems we treat:
Glaucoma (Optic Nerve Damage)
Diabetic Retinopathy
Macular Degeneration
Dry Eye, Pink Eye, Styes
Cataract (Clouding of the Lens)
Amblyopia (Lazy Eye)
Blepharitis (Red & Swollen Eyelids
CMV Retinitis (Retina Inflammation)
Top Brands We Offer for Men
Ray-Ban| Gant | Oakley | Nike Eyewear
Top Brands We Offer for Women
COVERGIRL | Nine West | Guess | Kate Spade
Highest Quality Frames & Contact Lenses
Whether you value style, durability or practicality, our optical staff can help you find what you want! We stock all major brands and types of eyewear, from designer fames and sunglasses to your preferred contact lenses: dailies, monthlies, rigid gas permeable, color and multi-toric, etc…
Task Specific Glasses | Designer Frames for Kids | Computer Glasses and Lenses | Transitions Lenses | Personalized Frame Service
We also carry Designer Kid's Eyewear
Ray-Ban Junior | dilli dalli
Overland Family Optical Eye Care
2533 Woodson Road
St Louis, MO 63114
Monday:

8:30 AM - 5:00 PM

Tuesday:

10:00 AM - 7:30 PM

Wednesday:

8:30 AM - 5:00 PM

Thursday:

8:30 AM - 5:00 PM

Friday:

8:30 AM - 5:00 PM

Saturday:

8:00 AM - 12:30 PM

Sunday:

Closed
1529 S Old Highway 94, Suite 120
St Charles, MO 63303
Monday:

9:00 AM - 5:00 PM

Tuesday:

10:00 AM - 7:30 PM

Wednesday:

Closed

Thursday:

9:00 AM - 5:00 PM

Friday:

9:00 AM - 5:00 PM

Saturday:

8:00 AM - 12:30 PM

Sunday:

Closed
Our Insurance Plans


We accept Care Credit
Advantra
Aetna
Always Vision
Ameriben
Avesis
BCBS
Benesys
CMR
Carpenters
Central States
Cigna
Comp Benefits
Coventry
Davis Vision
EyeMed
First Health
General Motors BCBS
GHP
Healthlink
Humana
Indiana State Council
Innovative Benefits
JW Terrill Benefits
Letter Carriers
Lions Club
Locals – All
Lumenos
Mail Handlers
Medicare
NVA
Opticare
Optum Vision
Painters District Council
Premier Benefits
Principal Life
Quality Benefits
Spectera
Superior Vision
Teamsters
United Healthcare
UMR
VBA
VCP
VSP BJC
Zenith Administrators